C2: AOTULE Inbound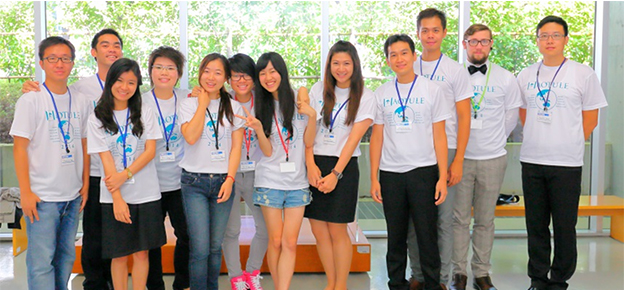 AOTULE Student Exchange Program (Departmental Programs)
Student's Status at Tokyo Tech
International Exchange Student
School Affiliation
Engineering Schools
Classes and Credits
AOTULE students cannot officially earn credits at Tokyo Tech. However, the Institute will issue academic transcripts to students at the end of each quarter so that they may transfer credits to their own university.
Eligibility (at time of application)
Postgraduate and final-year undergraduate students from The University of Melbourne, Tsinghua University, National Taiwan University, The Hong Kong Univ. of Science and Technology, Bandung Institute of Technology, KAIST, Indian Institute of Technology Madras, University of Malaya, Nanyang Technological University, Chulalongkorn University, and Hanoi University of Science and Technology, with the recommendation from a relevant Dean of schools or colleges.
Laboratory Affiliation
Required
Tuition
Exempt
Enrolment Period
3 months in the summer (June to August)
Classes are conducted in
English
Administered by
International Cooperation Office, Engineering Schools
Each inbound exchange student joins a professor's laboratory and conducts research under faculty supervision. Students are also required to attend two classes, HighTech Japan (lectures and industry visits) and Survival Japanese Class (basic Japanese language instruction). In August, the annual Multidisciplinary International Student Workshop (MISW) is held, in which students present their summer research results and interact with Tokyo Tech and summer exchange students.
Capacity
one or two students from each AOTULE University
Application Procedures
Apply through home university AOTULE coordinator